About Gig Economy Group
GEG is powered by Outhink, a business foundry. Outhink is focused on driving innovation in marketing, operations, communications.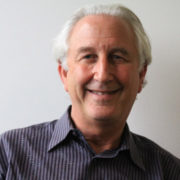 Dave Toole
Co-founder, Chairman, CEO
Chairman, CEO, Dave ran technology company GaSonics, grew revenues from $25M to $250M while globalizing the business and taking it public. His company helped develop a dozen generations of technology for the likes of Intel, Samsung and others. Dave took 5 products to the #1 spot, globalized the company, took it public and sold it in 2001 at a 20X gain for investors. Dave is well recognized as a supply chain, digital media and video expert. Dave is focused on re-inventing marketing and communications for companies in transition.
Mike Osborne
Co-founder, President, COO
Mike has an extensive background in technology strategy and development. He brings a wealth of knowledge and over 25 years of experience in technology management experience from his professional positions and educational background. Mike worked with major telecom and cable companies as well as video production companies to optimize data and video development and deployment.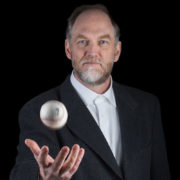 Mitch Ratcliffe
Co-founder, Chief Strategist
Mitch Ratcliffe is a veteran of local and tech media ranging from hibu in the Yellow Pages market to ZD-Net and SoftBank, where he was editor-in-chief of Digital Media: A Seybold Report. Mitch cofounded BuzzLogic, an early influence analytics company and was on the founding executive team of ON24. He has provided C-level advisory services to Match.com, Audible.com, and Time Warner, among many startups and established media companies.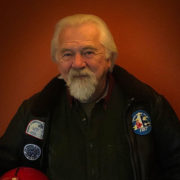 Paul Mace
Co-founder, Chief Technology Officer
Paul was instrumental in the invention of the defragmentation of hard disk drives and found Mace Utilities that was sold to Symantec. Paul came to Outhink from TIVO where he was responsible in helping to build the infrastructure for the TIVO DVR service. While at Outhink Paul was co-author of the bi-directional patents granted to Outhink. Paul is able to take the complexities of present computing architectures and connect them to market opportunities.
Yak is the former Head of the Client Strategy at AOL/Verizon.  He is a digital marketing executive, with extensive experience in content storytelling, advertising technology, and emerging media. He is known for being a creative thinker, developing consumer marketing experiences for many of the world's largest brands.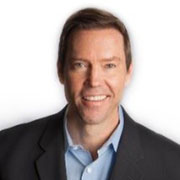 Stan is a senior executive that has been building and developing high growth sales teams and cultures for over sixteen years.  He is a natural leader, strategic thinker and a skilled operator.  His experience spans both large public companies as well as high growth start-ups.  Among His accomplishments is successfully growing three start-ups including one that went IPO and another that was sold to Google.